Instaliation and Support for Business Computer Systems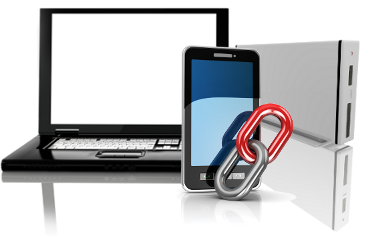 First, let us define what we mean by Computer Systems. In this case, Computer Systems are a combination of hardware and software integrated to meet the technology needs for a business.
Simply buying computers, which come with pre-installed operating systems and a few software programs, is not enough. You likely need other software licenses such as accounting software or industry specific programs, as well as multiple hardware purchases, such as network printers, bar code readers, backup solutions and more. All these tools together are necessary to give you and your employees the environment necessary to be sucessful in your business.
What to buy and where to buy it is time consuming and can quickly become a nightmare if you do not have an in-house IT person.
To this end, we offer what we call Computer System Services. We bring the expertise gained from Philippe's experience in working with top companies to your business--regardless of size. By helping you chose the best IT tools for your situation and in setting these systems up correctly from the start, your business is going to have a better, more reliable, Computer System infrastructure.
Examples of Computer System Services:
Company Start Up:
A few years back one of our customers started a new company. They needed everything, servers, workstations, remote access, local backups, remote backups, credit card payment solutions, customer automatic identification, and they needed to choose a industry specific software program from hundreds of options.
K&P Computers was involved from the start. We did the IT research while they focused on the company start up. K&P made recommendations on what and where to buy each of their IT needes. We then integrated all of these tools in each of their locations (Idaho, Texas and Massachusetts).
Now, we proactively maintain their networks, service their hardware and software, create and run their reports and support their central and remote locations computer infrastructure.
Computer Upgrades:
Another customer needed new computers. We started with a face to face consultation where we took the time to understand their current system as well as what they expected from their technology.
We quickly realized that they would benefit from not just new computers, but that we could reduce redundancy and increase efficently by moving to a networked system with centralized data. We took the time to understand and explain why this change over would require an upgrade to their tracking & invoicing software systems and we took into consideration compatiablility with other hardware (barcode-printer, barcode-readers and laboratory machines).
After our consultation we researched and found what was needed. From there we integrated all these hardware & software solutions into an exsisting environment. Each step was planed in advance allowing us to work durring off hours to create a seamless change-over.
We now do our maintenance and service work by keeping their computer infrastructure safe, updated and backed up and are currently building their web site.
K&P: Servicing Companies with Diverse Computer Needs
We do the same thing for all our small businesses customers. The range of their activities goes from Physical Therapy, to Residential & Commercial Electritions, Paint & Prefinishing, Financial Loan Services, Landscaping, Veterinary Services, Lawyers, Engineer Consulting, Private Financial Consulting... the list goes on to show we service companies with diverse computer needs.
Computer Repair - Technology That Works
What they have in common is the fact that their businesses rely on the good working state of their computers and network infrastructure. Without this backbone, work can comes to a hault.
An IT Service That Looks and Listens
What differienciates our customes is that each has specific needs, budgets and timeframes in terms of hardware and software. This is where K&P Computer Systems & Services plays an important role in being their local IT consulting & support team.