Computer Repair
Technology that Works.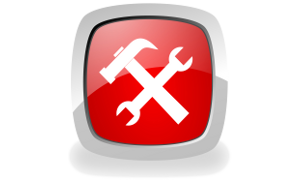 We offer start-to-finish execution of IT projects and as-needed computer and hardware repair. Serving: Pinedale and Jackson, Wyoming as well as Teton County, Idaho. Consultations are always free.
Our Services:
Network Setup and Maintenance
We fix, setup and proactively maintain networks and computer infrastructure for businesses. It is a bit like having your own IT department at a cost you can afford.
Remote Backup Solutions.
K&P Computers offers full service backup solutions. Each solution is customized to your business needs. In most cases we backup not just the data but we setup redudant servers so that you will be up and running as fast as possible. All backup solutions include onsite restoration.
Remote Access and Multi-device Solutions
In todays world very few businesses can work from just one compter. Most of us work from home, via Smart Phones, tablets, laptops or other devices. K&P Computers specializes in integrating all these new technologies with your work environment so you can work efficiently.
General Computer Repair
Is your computer just not working right? We earn most of our ongoing customers by not just fixing your problem but by making your system, better, faster, and cleaner than before it even broke down. With 30+ years of computer experience we know how to make computers work. If we find your system is not worth repairing (yes..sometimes this does happen) we'll listen to what you use the computer for and then point you in the direction of a cost effective solution.
Pricing
K&P Computer Systems and Services is affordable and competitive. We offer contract and per-project pricing.